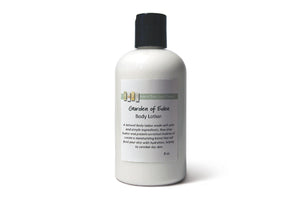 8 oz

Wrap your body in moisture, embrace the natural oils and help restore your skin's natural beauty. The essential oils added will help invigorate, soothe, and improve dry skin.
Since our products are always freshly handmade, please allow for up to 5 business days in addition to the Canada Post shipping estimate you will see during checkout. It will be worth the wait!

Ingredients: Purified water, emulsifying wax NF, stearic acid, shea butter, rice bran oil, avocado oil, wildcrafted honey, rosemary, lavender, and lemongrass essential oils, germall plus (preservative).