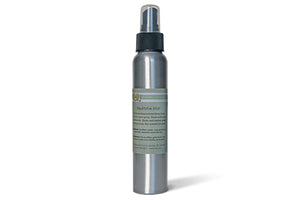 120 ml
An intoxicating and purifying body, face and room spray. Made with pure essential oils.
Since our products are always freshly handmade, please allow for up to 5 business days in addition to the Canada Post shipping estimate you will see during checkout. It will be worth the wait!

Directions: Shake well before using. Avoid eye area. Not suitable for pets.

Ingredients: Purified water, rose geranium, patchouli, lavender essential oils.