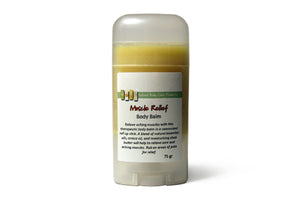 75 g
Relieve aching muscles with this therapeutic massage bar in a convenient roll up stick. A blend of natural essential oils, arnica oil and moisturizing shea butter will help to relieve sore and aching muscles. Rub on areas of pain for relief.
Since our products are always freshly handmade, please allow for up to 5 business days in addition to the Canada Post shipping estimate you will see during checkout. It will be worth the wait!
Ingredients: Ontario beeswax, rice bran oil, shea butter, arnica oil, rosemary extract, birch and black pepper essential oil.