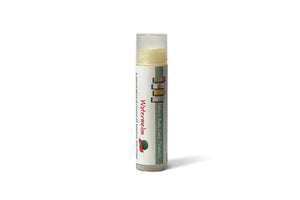 4.25 g
If you happen to be wearing this lip balm in the winter, you may have to keep reminding yourself that it's not the summer. The constant taste of juicy watermelons will trick you into thinking it's July.
Since our products are always freshly handmade, please allow for up to 5 business days in addition to the Canada Post shipping estimate you will see during checkout. It will be worth the wait!
Ingredients: Beeswax, emulsifying wax, coconut oil, mango butter, lanolin, jojoba oil,  rosemary extract, flavour.