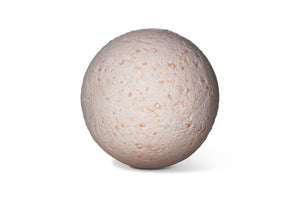 110 g
Scrumptiously scented with some of the world's finest aromatic vanilla and gingerbread oils, and packed with moisturizers. As this bath bomb gently fizzes in your bath water, you can lie back and take pleasure in the calming effects of its sumptuous scents. Salts draw out toxins and ease muscle aches, while olive oil moisturizes your skin. You will emerge relaxed, moisturized, lightly scented and in the holiday spirit!

Since our products are always freshly handmade, please allow for up to 5 business days in addition to the Canada Post shipping estimate you will see during checkout. It will be worth the wait!
Ingredients: Baking soda, epsom salt, citric acid, cornstarch, olive oil, water, fragrance oil.