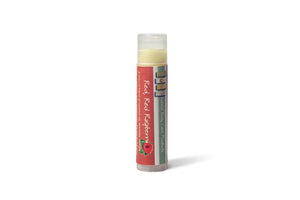 4.25 g
You know when a raspberry is that perfect colour and size, and you pick it off the vine and pop it into your mouth and that juiciness and flavour explodes on your tongue? We made that into a lip balm. You're welcome.
Since our products are always freshly handmade, please allow for up to 5 business days in addition to the Canada Post shipping estimate you will see during checkout. It will be worth the wait!
Ingredients: Beeswax, emulsifying wax, coconut oil, mango butter, lanolin, jojoba oil,  rosemary extract, flavour.